Everyone's doing it.
So here's some stuff I did recently:
This would be an Siberia as I see the character could appear. I am more than 100% that he wouldn't appear in the anime like this if he ever did, though = 3 =;
And another one with Siberia.
This time him and some bears.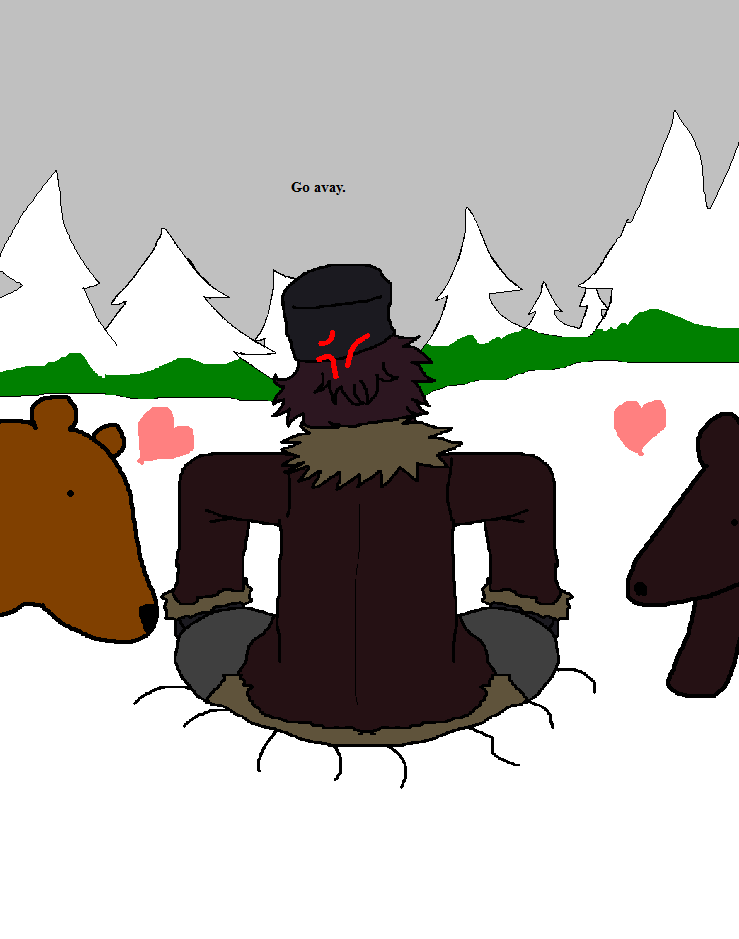 Eventually I shall post more.