I'm finally catching up with uploading all my old drawings so this is a pretty big post. Also there is a ridiculous amount of alcohol consumption in this post, what the heck I didn't think I drew that much of it.
Okay, let's start with old stuff. Since it got lost on the old forum, I'm reposting my "Prairie Sisters" design/excuse to draw girls in that clothing.
Also, I have a few more fem!prairie bros sketches to share. Here's some more contemporary designs. Not too different from their originals in this one. I decided to cut the braids off of Sask and Manny in modern day so they have shorter hair here.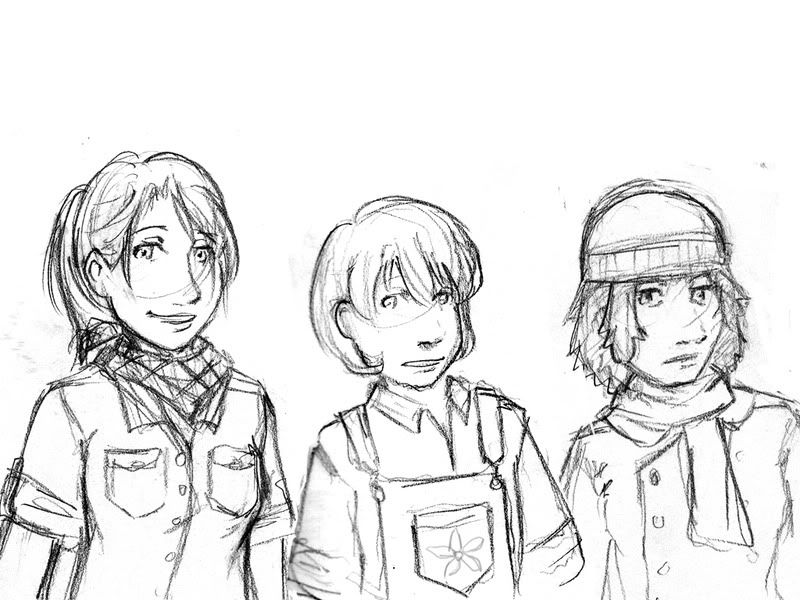 And here's a Fem!Alberta dancing around. All my drawings of her look so happy. :D Also a younger fem!Manitoba on the bottom back from when she still tried to stuff her hair into a braid. The head in the top right corner was a hairstyle I was considering for Fem!Saskatchewan. I knew I wanted to give her braids I just wasn't sure what style so I was experimenting but decided against that one. Also that style reminds me too much of Kirstin.
Old picture of Matt I had lying around.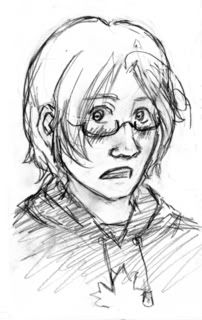 Another old picture of Matt that I cleaned up, and eventually plan to color, once I fix some of the skewy things about it.
PEI that I did in crayons.
NWT doodle I did ages ago.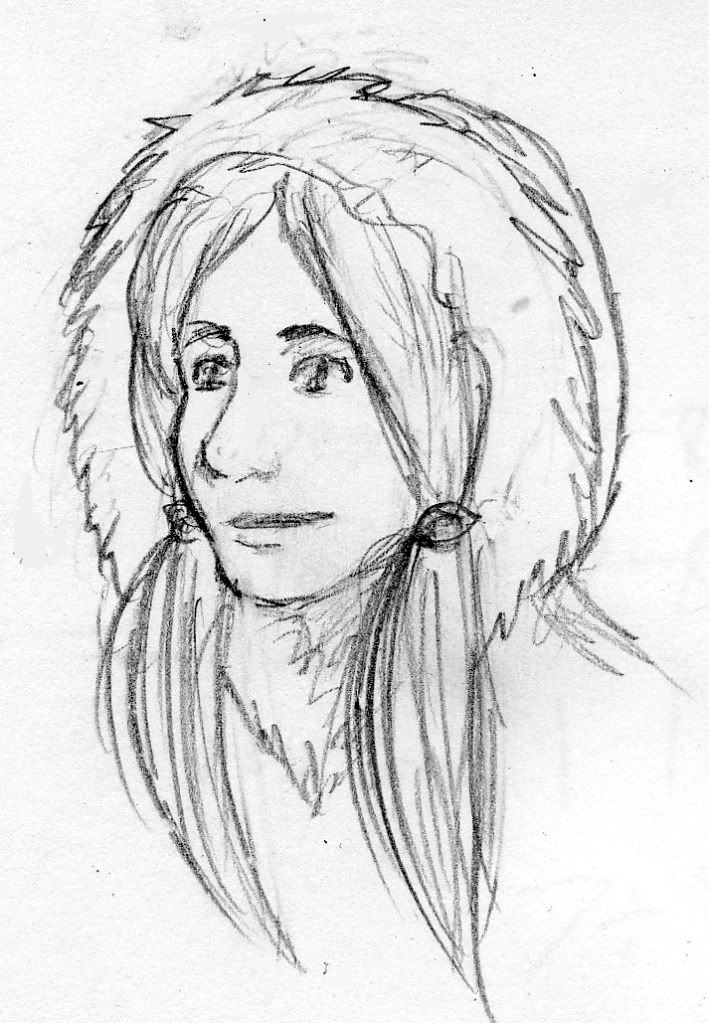 Here's some bros.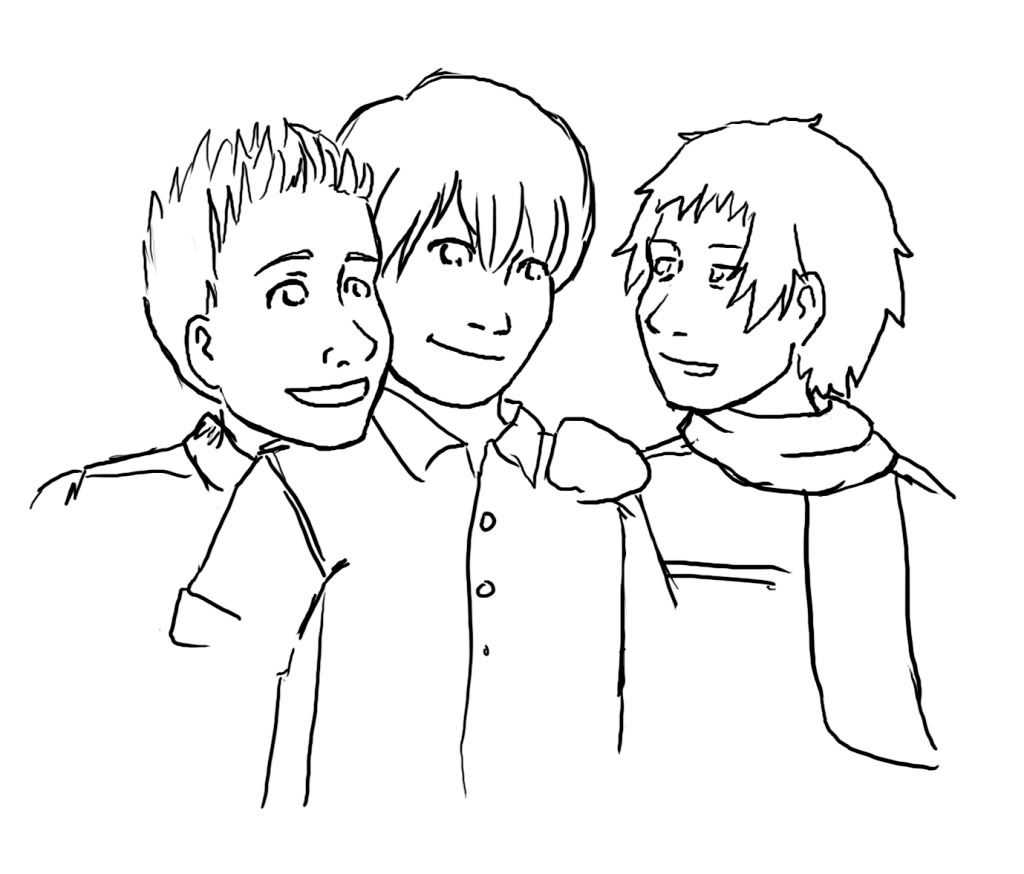 And now we move into...less stable territory Some of which I don't even remember the origin of because it was probably inspired by a late-night conversation a long time ago. It's also worth noting a lot of this was done near the sleep deprived end of the semester and I was kind of loopy.
Like this for instance. Clearly it came from a conversation between Kea and Pierre, but other than that I have no clue why a naked Quebec is swinging form a palm tree with a bottle of beer yelling in Tagalog. No earthly idea.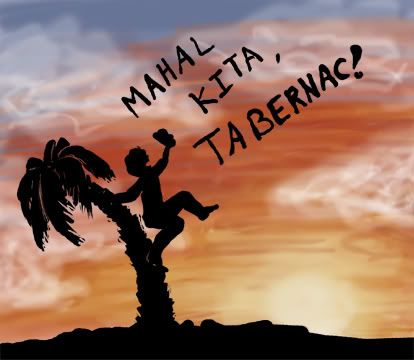 I believe this came from a folk song I was listening to but I'm not sure. Newfie/New Brunswick. Yup.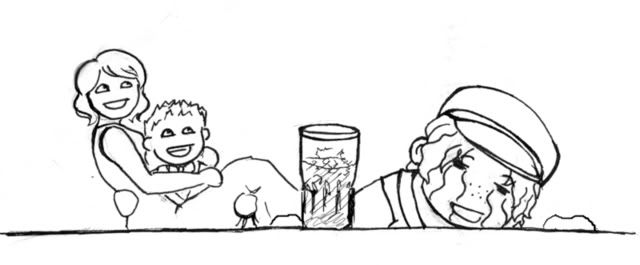 I think the idea of Manny being THE HULK has come up a few times so not sure when or where this came from.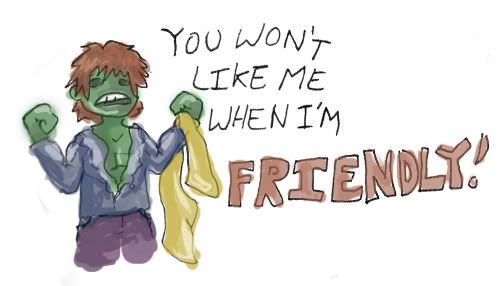 And then there's....this.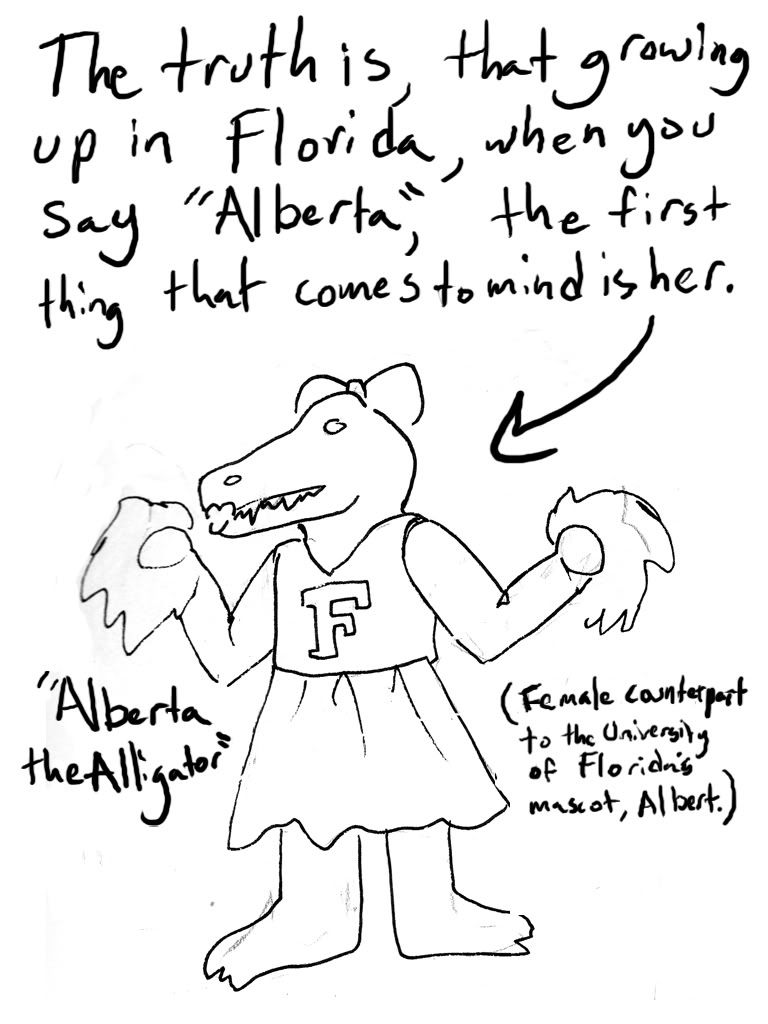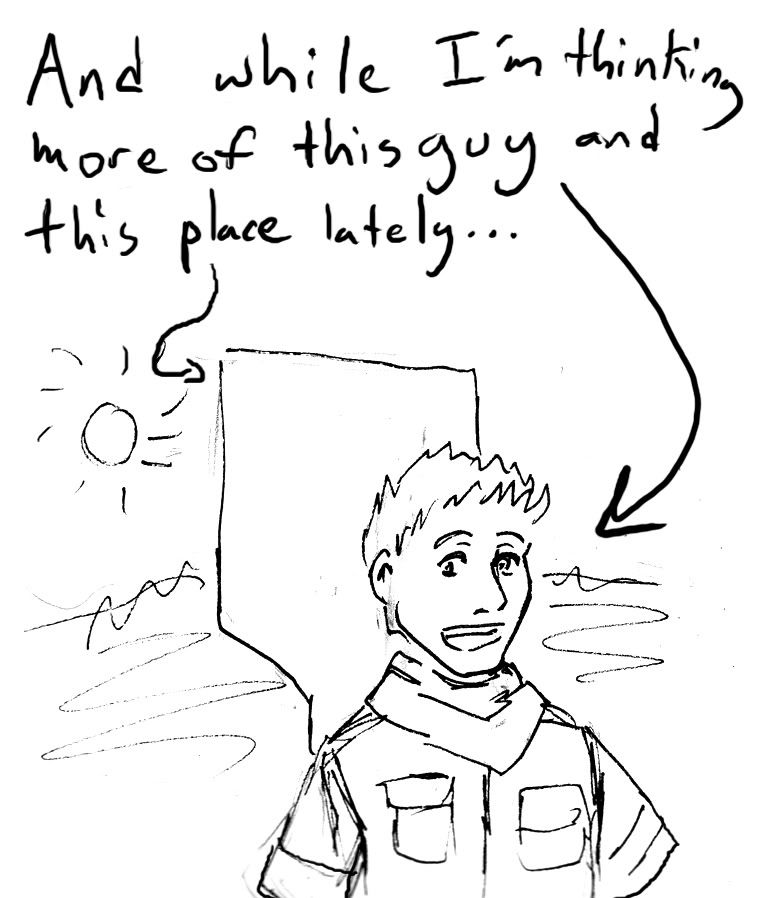 Yup.
Okay this picture stems from the idea that the Prairie Bros have epic Rockband parties at Alberta's house occasionally. (BC gets invited too sometimes.) They switch around, except Manitoba has been banned from getting near the microphone. Never again.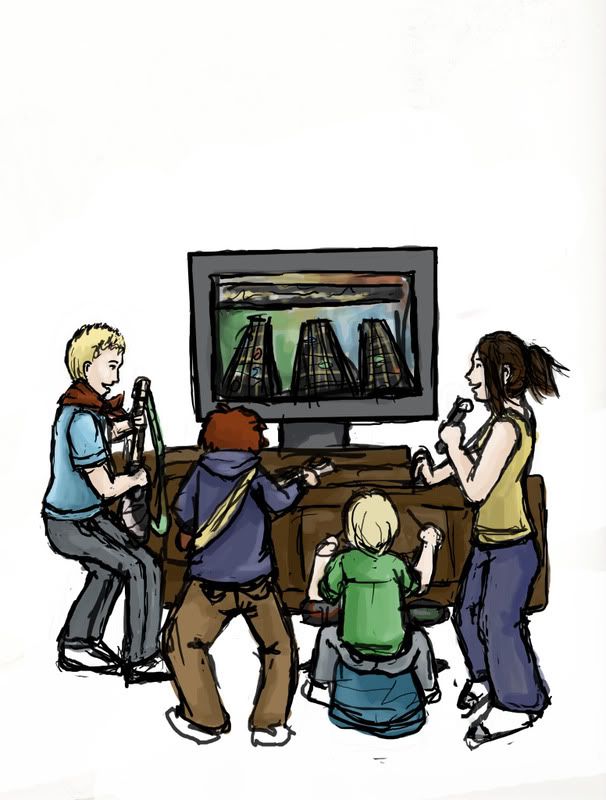 And then we have Nova Scotia and Manitoba out drinking or something inspired by a few conversations between Rhin and I. For the record, I am blaming all accent fail on Nova Scotia being somewhat smashed.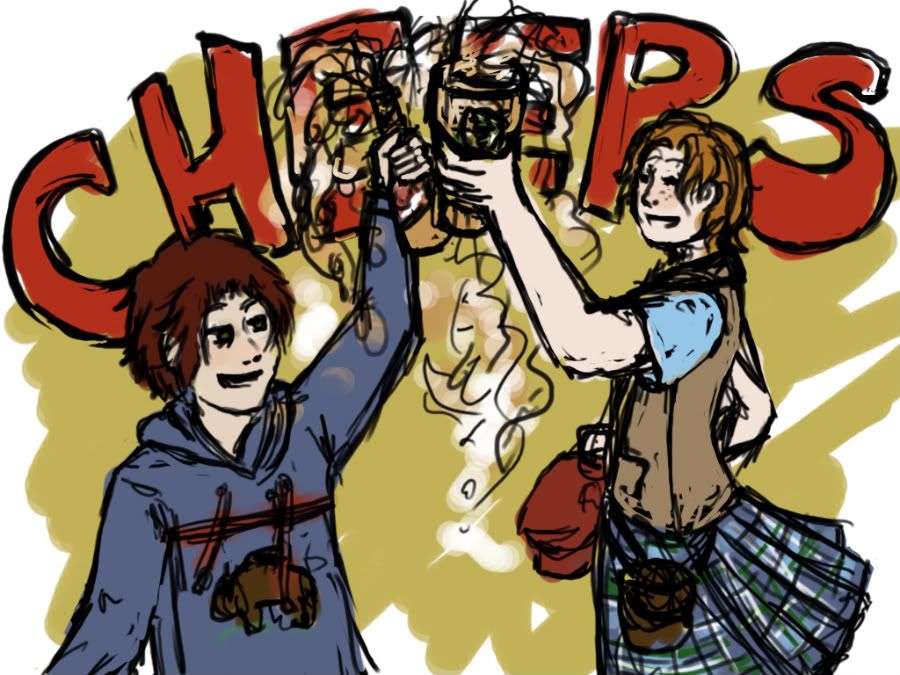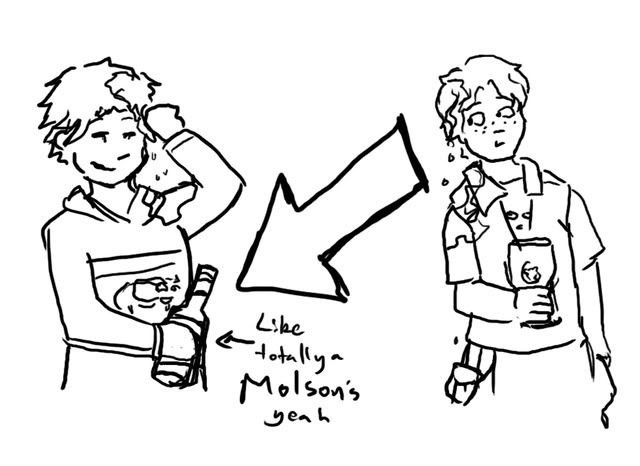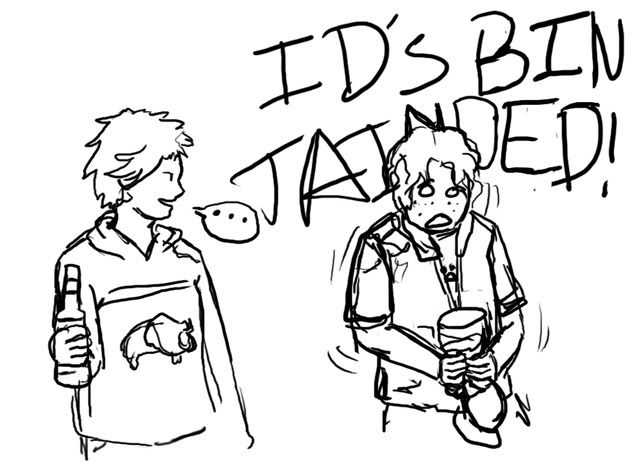 Drink responsibly. And don't cross the streams, man. Don't do it.
And apparently I have an older picture of Nova and Manny drinking. Huh. How many pictures of Manitoba and Nova Scotia drinking does one need?
I drew and mostly painted this a while back for Manny's 140th Birthday but hadn't finished it (and it's still not quite as done as I would like but I'm probably not going to do much else with it so here.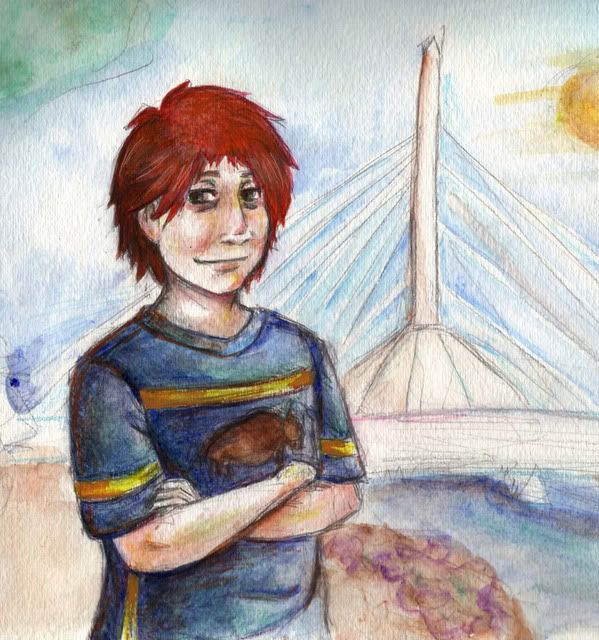 Also this is for Ace. I got a little bit carried away.....
I'll send you the larger, less "enhanced" file later.